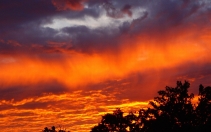 I grew up in Iowa and moved to Chicago in the 80s. While living here, I've pursued music in many forms. I was in various bands of different genres, but have always been in love with laid back music of New Age. I believe it brings out our emotions and heals the deep feelings that we all have inside.
The music that I compose are themes that I hear in my life. My training is by ear and I am not classically trained. I just play what I feel. I've been doing this since I was 10 years old in 1974. I composed my first two pieces when I was 13 in 1977 and have been putting down my feelings and emotions on the piano ever since then.
In 2005 I started to compose dance tracks using a myriad of tools and instruments. It started to reach into composing for marketing and training videos, along with a few commercials for local clientele, like a car dealer who wanted so heavy metal. My genres have broadened out to just about everything now, but I still make my home in New Age.
In 2011 I focused my attention in putting together a meditation and stress reduction album called Thought Vibration. With a series of videos using fractal animation to help bring focus to ones attention in the moment and reduce the stress in their bodies.
I hope that my music brings you peace and that it helps you through difficult times in your life.
David Bruce Davis